BOAT
ENGLAND: POOLE
CONDOR FERRIES
Naye Ferry Terminal – BP 30651 – 35406 SAINT-MALO Cedex
+33 (0) 825 135 135 €0.15/min
Year-round connections to POOLE from Saint-Malo aboard fast CAR
FERRIES – Passengers and cars
Book online: www.condorferries.fr – stmaloport@morvanvoyages.com
CHANNEL ISLANDS: JERSEY, GUERNSEY
CONDOR FERRIES
Naye Ferry Terminal – BP 30651 – 35406 SAINT-MALO Cedex
+33 (0) 825 135 135 (€0.15/min)
Leaving from Saint-Malo, treat yourself to a mini-cruise to Jersey (1h20 crossing) or Guernsey (2h crossing) with Condor Ferries. Everything is available on-board for an unforgettable crossing: cosy lounges, bar, cafeteria, TV room, outside deck, large duty free shop. CONDOR FERRIES can organise your daily excursion on the islands: commented tour of the islands, lunch, museum tours, etc. or even your accommodation in a B&B, charming hotel or campsite. Family rates and regular offers.
Book online: href="mailto:stmaloport@morvanvoyages.com">stmaloport@morvanvoyages.com
BETWEEN DINARD/SAINT MALO
(10-MINUTE CROSSING)
COMPAGNIE CORSAIRE
Pier: Promenade du Clair de Lune – 35800 DINARD
Access down the steps opposite the Grand Hotel.
+33 (0) 825 138 100 €0.15/min (private individuals) – Fax: +33 (0)2.23.18.24.58
Both practical and pleasant, you can now avoid traffic jams on the Rance Dam. From April 1 to November 5: regular service, frequent departures every day. Up to 54 departures per day. Night service for the fireworks display and 11 August (On Zoute festival).
info@compagniecorsaire.com – www.compagniecorsaire.com
PLANE
35730 PLEURTUIT
Tel.: +33 (0)2.99.46.18.46
contact@dinard.aeroport.fr – www.dinard.aeroport.fr
DINARD/GUERNSEY connections – Tel. 00 44 1481 822 886
DINARD/LONDON (Stansted) and DINARD/EAST MIDLANDS
(Nottingham).
+33 (0) 892 562 150 €0.34/min
Baggage claim: +33 (0)2.99.46.18.46
TRAIN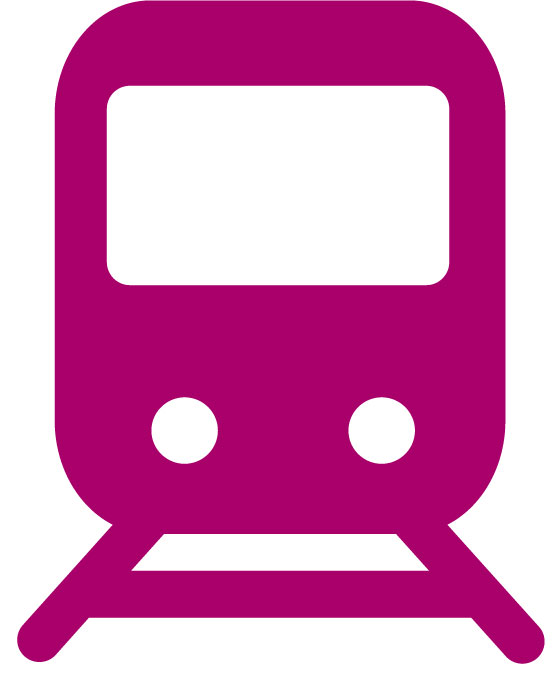 PARIS – DINARD VIA SAINT-MALO – Trains + ILLENOO coaches
(High-speed train Paris – Rennes: 2h)
High-speed line PARIS/SAINT-MALO (direct 2h15)
Information and sales. Tel.: 36 35
Mobile SNCF stand every Tuesday on the market.
SNCF ticket machine in the Post Office – Place Rochaïd – 35800 Dinard
COACHES

ILLENOO (Ille-et-Vilaine)
Tel.: +33 (0) 810 351 035 (€0.05/min)
Every day from 7 am to midnight.
Regular connections: (DINARD Le Gallic stop in front of the Tourist Office)
href="http://www.illenoo-services.fr/sites/default/files/ressources/fiches_horaires/hiver%202016-2017/16_hiv1617.pdf">Line 16 – DINARD – LA RICHARDAIS – SAINT-MALO
Line 16 – DINARD – SAINT LUNAIRE – SAINT BRIAC
Line 7 – DINARD – DINAN – RENNES
Tickets sold on board the coaches. Price for 1 trip from €2.70 to €6 depending on the destination (prices on 01/09/16). Cards worth 10 trips and various travel passes available in selected outlets (€17.60 for line 16).
www.illenoo-services.fr : timetables, prices, itineraries and travel news in the blink of an eye.
New: Top-ups for ILLENOO and KORRIGO cards available at Dinard's Tourist Office. Regular connections.
From Monday to Friday, 7 am to 8 pm and Saturdays from 8 am to 12 pm and 2 pm to 5 pm.
Tel.: +33 (0)810 22 22 22 (Cost of a local call)
Line 14 – SAINT-MALO / SAINT-CAST-LE-GUILDO 
3 routes + 1 additional route for market days (Tuesday, Thursday, Saturday) –
From Tuesday to Saturday, except on bank holidays – 4 per day.
Timetables, maps and prices available at the Tourist Office
TRANSPORT ON DEMAND – TOD
Tel.: +33 (0)810 35 10 35 (Cost of a local call)
Bookings can be made the day before, before 5 pm or online 48h beforehand.
The TOD comes to pick you up and drops you off at one of the 13 stop-off points.
Price: €2/trip/pers., free for children under 4.
Further information on www.cote-emeraude.fr
ALSO AVAILABLE: VEHICLE RENTAL AND TAXIS